Easter Bunny Cushion Cover
Posted on
Easter Bunny Cushion Cover
Although Easter is perceived by many to be a Christian celebration centred on the resurrection of Jesus Christ, its origins date back much further.
Saxon goddess Eostre, goddess of fertility and rebirth, was honoured by pagan worshipers every spring and was often presented with a basket of eggs – a symbol of new growth and new life reminiscent of spring. The rabbit (well known for its propensity for rapid reproduction) was her sacred animal. Eostre's feast day was held on the first full moon following the vernal equinox, and this is a similar calculation as is used for Easter among Western Christians.
CONCEPT BOARD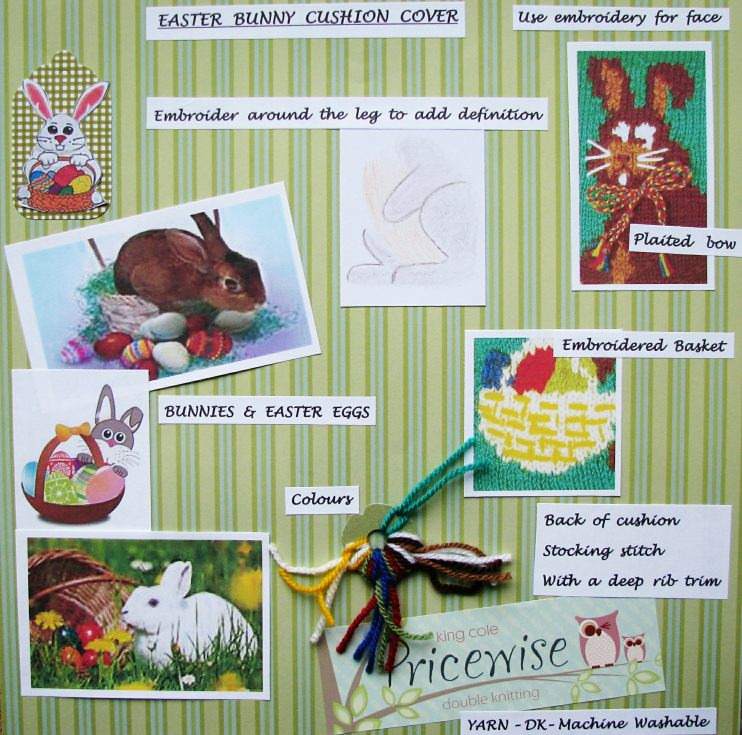 As a seasonal item intended as a light hearted way to decorate the home for Easter, we felt a good quality synthetic yarn would be the right fibre choice. We opted for bright colours as spring is a season of hope and renewal when the light returns after the dark months of winter, and the world seems a brighter place.