Love Hearts Cushion Covers
Posted on
Love Hearts Cushion Covers
Our two sets of Love Hearts cushion covers are based on the famous sweets. However even the well-known candy was based on a pre-existing confection known as the conversation lozenge. Introduced in the Victorian era, the sweets were often adorned with true Victorian values; Take Ye Not To Strong Drink and Honour Your Parents, for example, although it is believed some were a little 'racier' in tone.
We initially thought they would be ideal for Valentine's Day, but they could just as easily adorn the home of the one you love.
CONCEPT BOARD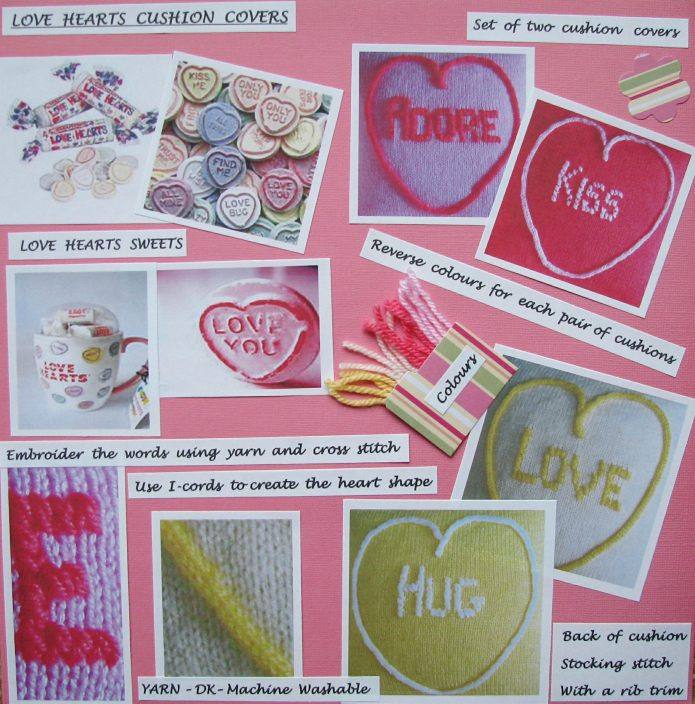 As a seasonal item intended as a light hearted way to decorate the home, we felt a good quality synthetic yarn would be the right fibre choice. The designs have been worked in sets of two cushion covers each and the idea of reversing the colour ways on each cushion is both pretty and cost effective on yarn.